Are you searching for wedding business ideas? If you have a passion for creating memorable experiences and helping couples realize their dream weddings, here are some low-cost opportunities in the wedding industry that you can start on a small scale and from home also.
Weddings are significant life events. It brings joy, celebration, and the promise of lifelong companionship. The wedding industry continues to flourish. Globally, it is a multimillion-dollar industry. According to IBISWorld, in the United States, the market size of the wedding industry is around $74 billion. The wedding business is highly localized. The main reason for it is that the people from every community adopt different types of rituals, attires, and foods. Therefore, you must do intensive market research before commencing any of these businesses.
List of 20 Wedding Business Ideas
#1. Wedding Event Planner
Wedding planners assist couples in every aspect of planning their special day. The job includes a wide range of services including choosing venues and vendors coordinating logistics and managing the event itself. From start to finish, he/she is the main architect of the wedding event.
Most wedding nowadays needs a professional wedding planner. A wedding event planner plays a key role in a successful wedding ceremony. Depending on your experience and creativity, you are paid. The yearly earnings of a wedding planner range from $25,000 to $ $70,000. You can also offer customized packages that cater to different budgets and themes.
#2. Car Rental Service During Wedding
Luxury cars are essential items in this type of program. And generally, people hire a lot of luxurious cars for the occasion. Therefore, starting a luxury car rental service only for brides and grooms is a lucrative business. However, the business demands moderate capital investment.
#3. Wedding Catering
A catering service is a must for every wedding ceremony and is among the most lucrative wedding business ideas. If you are good at the cook and like to prepare delicious foods, then you can consider starting this business. Also, the business demands small capital investment and ensures a good return to the entrepreneurs.
#4. Wedding DJ Service
A Dj is a must in the wedding ceremony. If you have a lot of energy, a knack for detail, a love for music, and a personality you can start a wedding DJ business of your own. However, the business demands upfront startup capital investment for instruments and equipment. Also, you can start the business by hiring the instruments.
#5. Wedding Floral Service
This is another segment that is a must at every wedding ceremony as such. Generally, to keep the function memorable, people spend a lot of money on several things including floral arrangements. It includes car decoration, gate decoration, hall decoration, table arrangements, and the list goes on.
If you know the specific art of floral arrangements, you can start this business with little money.
#6. Honeymoon Planning
Basically, the honeymoon is a post-wedding function. However, this is an essential part of the wedding for newly married couples.
Generally, couples prefer shorter, simpler trips, while others want exotic and luxurious destinations. As a honeymoon planner, your primary responsibility is to make them comfortable with their wish lists within their budget.
#7. Wedding Makeup Artist
Grooming and makeup are the basic fundamentals of any wedding ceremony as such. However, you can set up the business in two ways. In the first option, you set up a bridal salon. Another option is, that you offer the service on a home-based basis. However, the business highly demands skill, the right knowledge, and expertise. You must stay updated with the latest beauty trends. In addition, offer trial sessions to help brides achieve their desired look for the big day.
#8. Wedding Tent House
A wedding ceremony demands huge temporary infrastructure. And generally, a tent house can fulfill the entire demand in the right way. Some of the most important requirements are chairs, tables, temporary shades, a stage, etc. Especially, in outdoor events, the requirement is very high. However, the business is capital-intensive. Additionally, you must have excellent management skills to roll on.
#9. Wedding Cake Making
If you love and enjoy baking, this business is just perfect for you. However, before commencing this business, you must be a master of this. The business is comparatively easy to start and demands small capital investment. Even, you can start and operate the business from home on a part-time basis.
#10. Wedding Consulting
Wedding consulting or wedding planning business may come naturally to someone who is organized and focuses on details. In the last decade, the need for professional wedding consultants has grown exponentially. Here, your primary responsibility is to plan the event and organize it successfully to make it perfect for the bride and groom on their big day.
#11. Wedding Gifts Making
If you have a craft mist and professional expertise in gift packing, you can start this business. Here, your primary responsibility is making the list of gifts, shopping, and packaging them in an attractive manner. However, you have to make the entire within the budget of your clients.
#12. Wedding Videography/ Photography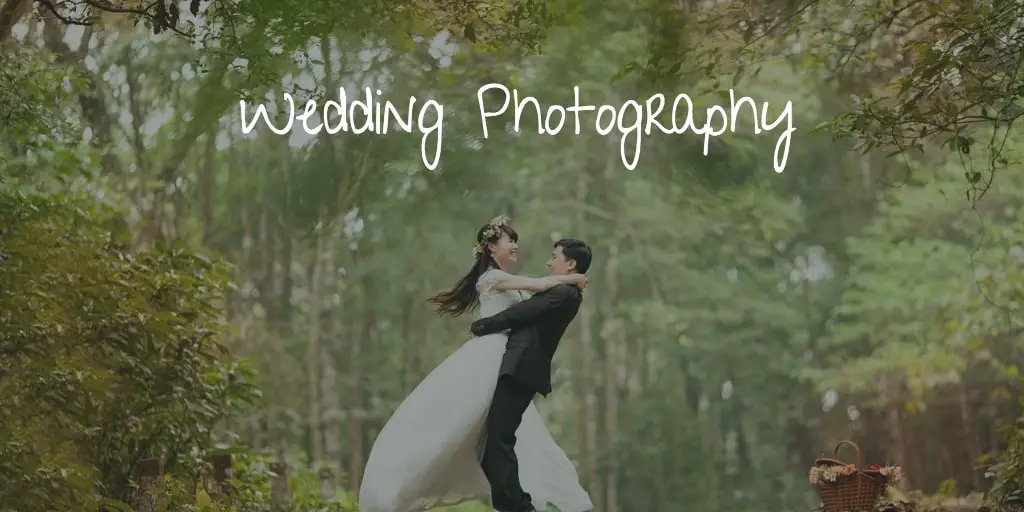 Any individual having photography knowledge and skill can start this business. Broadly, there are two segments. These are still photography and videography. The demand for good quality wedding videography is increasing rapidly. The job revolves around capturing precious moments that document the entire wedding journey. You are supposed to create stunning visual narratives that couples will cherish for a lifetime.
#13. Wedding Favor Business
Wedding favor business is ideal for people having a creative sense. A wedding favor can be creating honeymoon collections, marriage souvenirs, subscription boxes, and many more.
You will come out with multiple ideas searching the internet. It can be a profitable home-based wedding business idea too.
#14. Alteration Service
Generally, every wedding ceremony demands a lot of alteration work. If you have both experience and skill, you can offer this service. However, you must have your own setup with different sewing machines.
Additionally, you must have a basic fashion sense. Remember, you can only earn a big profit in the alteration service business when you can render your valuable advice.
#15. Wedding Accessories Business
The accessory is one of the most important items in a wedding event. If you are good at jewelry designing, consider starting a wedding accessory business.
#16. Bridal Wears Business
People who participate in a wedding event often look for stunning bridal wear. It can be suits, gowns, innerwear, shoes, and many more.
You can sell those collections on social media platforms. However, having your own online store will bring in more profit.
#17. Wedding Venue Renting Business
If you have a good-looking big space, think of renting it for a wedding event. You will have to make reasonable investments to make to start this business. However, if you can provide facilities, customers are willing to pay any amount to make the wedding ceremony a memorable one.
#18. Wedding Invitations and Stationery
There is a big requirement related to invitation cards and other stationeries for wedding events. You can design and produce elegant wedding invitations, stationery, and signage. Furthermore, offer customizable options that reflect the couple's personality and wedding theme.
19. Start a Wedding Blog
Wedding blogs have become an important resource for couples seeking inspiration, information, and direction as they prepare for their big day. Hence, starting a wedding blog can be a rewarding venture if you have a passion for weddings, a knack for writing, and a willingness to share your expertise.
Read: How to Start a Blog & Make Money
20. Wedding Rentals and Decor Items
Rent out furniture, props, and decor items to enhance the aesthetic of wedding venues. Offer a wide range of options to suit different themes and preferences.
We hope this list of unique wedding business ideas will help you in making an informed decision. However, it is advisable to check your own area of expertise and investment capacity before entering the business.
Frequently Asked Questions
What qualifications or skills are needed to start a wedding business?
People having experience in event management or related fields will have a definite advantage in the wedding business. However, practical experience, creativity, attention to detail, and strong organizational skills are essential.
How much investment is required to start a wedding business?
It is without saying, the investment varies depending on the type of business. For example, wedding planning may require less initial investment compared to setting up a bridal boutique or catering service.
How do I attract clients to my wedding business?
Nowadays, it is mandatory to establish a strong online presence through a professional website and social media platforms. Also, showcase your portfolio, client testimonials, and unique selling points.
How can I stay updated with the latest wedding trends?
It is important to attend industry events, workshops, and bridal shows. Also, follow wedding blogs, magazines, and social media accounts dedicated to weddings and events and remain updated.
Is the wedding industry profitable?
The wedding industry can be highly profitable. This is mainly because people during celebrations are prepared to spend extra cash. The profit margin increases especially for high-quality services. However, to be successful, it is essential to establish a strong brand and deliver exceptional customer experiences.
About the Author: 99businessideas.com led by Rupak Chakrabarty is committed to helping beginners, entrepreneurs, and small business owners in starting, managing, and growing their businesses.