Kids are the future of every country's economy. As a parent, it is advised to encourage your kids to explore their entrepreneurial skills. This will not only equip them with necessary life skills but also help them in scaling up their own ventures when they grow up. Here in this article, we have listed down the best small business ideas for kids that can inspire young entrepreneurial minds.
Most countries like the United States do not allow kids below a certain age to be employed by a company. In the United States, the FLSA sets 14 years of age as the minimum age for employment. Companies like Mcdonald's, Burger King, and others do allow kids over 14 years to work in their stores. However, if you are below 14 years, you can explore your entrepreneurial spirit by helping your parent's business or starting a business of your own at home.
40 Business Ideas for Kids
#1. Affiliate Marketing
If you want to earn money online with fewer efforts, as a kid you can consider affiliate marketing. There are numerous ways, you can consider for product promotion. You can opt for your own blog or Facebook page or email marketing too.
#2. Babysitting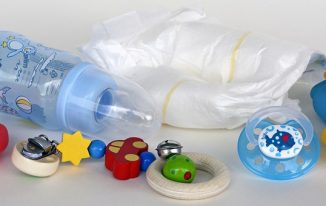 Babysitting is one of the best ideas for starting from home for grown-up kids. You can earn handsome money from this business. Additionally, you can operate the business part-time too. However, you must check the local laws before considering the idea.
#3. Balloon Decoration
Basically, children's birthday party hosts are the major customers of balloon decoration services. If you know the trick, you can earn handsome money by offering balloon decoration services to people who look for the same.
#4. Basket Weaving
The market potential of the gift industry is increasing day by day and people are more intending to have personalized charming gifts and home décor items. The Basket-weaving business is a profitable venture, especially for girl kids.
#5. Start a Blog
There are plenty of young kids on the internet who run successful blogs. These kids are making difference in the world of blogging. If you are a kid and you want to make a difference, start a blog.
#6. Create a Game App for Kids
If you love coding, even a kid can make millions. At age 14, Robert Nay's first game, Bubble Ball, was downloaded more than two million times within a few weeks after it came public.
#7. Candle Making
Developing funny candles can be good business for kids. Take help from your parents or seniors and start selling candles in your locality.
#8. Candy Making
Sweet and delicious candies are the most popular items for all age groups of people. Additionally, people prefer to have homemade candies. Basically, homemade candies ensure both health and taste. Kids can start candy-making from home.
#9. Corn Roasting
Who doesn't prefer roasted corn as a snack item? Additionally, it is a healthy food too. However, starting a corn roasting business is very easy and profitable and kids can start for a decent side income. However, you must have a good kiosk location for operating the business.
#10. Earning from Facebook
Do you know you can earn money from your Facebook page? You can start the business with almost zero investment. We have already crafted an article on the ways of earning money with Facebook.
#11. eBay Selling
If you want to start an online selling business without having your own website or blog, then eBay is the best option for you. You can sell anything on eBay. However, it is better to deal with a single category starting.
#12. Gift Wrapping Service
If you want to earn quick money from a small business, then providing a gift wrapping service is the best option for you. However, you have to put the effort into marketing.
#13. Greeting Card Making
Greeting card making is another perfect business for kids. Additionally, you can start the business with a small startup capital investment. Basically, the design is the most important aspect of the cards. And if you can create beautiful designs, you can outsource the printing service.
#14. Homemade Cookie Business
Do you enjoy baking? Can you bake tasty and delicious cookies? You can start a home-based business of cookies. Start selling locally. Additionally, open a website with an online store and start to receive orders.
#15. Jewelry Making
Basically, children prefer different types of artificial and costume jewelry. As a kid yourself, you must be more aware of the jewelry trends and tastes of your generation.
#16. Sell Fresh Juice
Kids can also open a small kiosk for selling fresh juices, soda, or lemonade. Also, you can sell packaged juices from the store.
#17. Kids Magazine Publishing
Basically, kids perform very well as writers of current issues. In addition to that, children can project social and political issues according to their own perspectives. Therefore, starting a kid's magazine is definitely a self-rewarding business for you.
#18. Landscaping
If your parents can afford some basic equipment for landscaping, as a kid you will learn a lot by being a part of it. You can help them in helping them in day to operations as well as promoting services door to door.
#19. Nursery
Children generally enjoy gardening. And if gardening is your hobby, you can consider starting a backyard plant nursery from home. Basically, flowers and ornamental plants have great demand.
#20. Online Store Business
Do you know a product that parents or relatives are finding difficult to sell? If yes, you can create an online store for them and help them in selling.
#21. Tutoring
Tutoring is an evergreen business for kids to earn extra cash. Nowadays, the online teaching market is increasing very fast. In addition to that, there are several reputed companies that offer an online platform for both students and teachers.
#22. Party Planning
Some kids show a huge interest in planning parties and events. To start with, you can consider starting with a small niche. As an example, you can offer only a birthday party planning service for your friends.
#23. Photography
Are you a good photographer? Is photography your hobby? If yes, you can start a photography business of your own as a kid too. In starting, you don't need to set up a studio. Instead, just operate from home.
#24. Smartphone Cover Printing
Smartphone cover printing is an immensely trending business these days. People want to have customized mobile covers with personalized designs. Through a digital printing machine, you can print the cover easily.
#25. Sell Socks
Kids can sell socks and that too online. Take the example of two amazing brothers Sebastian and Martinez. They started their sock-selling company areyoukiddingsocks.com when they were only 7 years old!
#26. Soft Toys Making
Soft toy making and selling is an easy business you can start from home. Even, if you don't know how to make soft toys, you can pursue some training for it. basically, you can sell the product both through retailers and online marketplaces.
#27. Used Books Selling
As a kid or school-going child, you definitely have some used old books at home. You can earn handsome money by selling those used books. There are some renowned platforms where you can sell your used books online.
#28. Virtual Assistant
If you have a mobile and a computer with an internet connection, you can start a virtual assistant business from home. The business is all about providing online support to your clients on a regular basis.
#29. Wind Chimes making
Do you enjoy creating crafts? If yes, you can consider starting wind chimes making from home. There are numerous items you can use for wind chime makes.
#30. Worm Farming
Do you want to start an eco-friendly business? You can consider a worm farming business from the backyard of your home. In addition to that, you can start the business from your backyard space. Basically, the business is easy to start and operate.
#31. Smartphone/Apps Usage Consultant
You will be surprised to know that there are 2.7 billion mobile (smartphone) users across the globe. Smartphones are getting smarter by the day. As the generations pass by it gets difficult for older people to use smartphones or get a hang of different useful apps. Kids are more app-friendly in the present day. A little help from your end will go a long way for them and for you too.
#32. Podcasting
In the US children's podcasts are gaining momentum. The podcast market is relatively low in India but is certainly growing. As there is not much competition, you can make the most of the opportunity as you already know that podcasts are a great way to derive pleasure from all types of content available from around the world, for free.
Read: How to Start a Podcasting Business And Make Money
#33. Invent Products 
Take the example of Lily Born. At the age of 11, she invented a three-legged drinking cup, helping people who have Parkinson's disease. You can also be another Lily Born and become successful.
#34. Start an Errand Running Business
People are busy in the present day and more than often look for help running errands. As a kid, you can start an errands business and make money by helping people with services like bill payments, grocery delivery, etc. to needful people.
#35. Lemonade Stand
The lemonade stand business is a profitable business with very low investment and can easily be run by kids with the help of their parents or relatives. You need to set up a lemonade stand and sell lemonade.
#36. Voice-over Service
There is a good demand for child voice-overs in films, documentaries, animation films, etc. If you have a good voice and the ability to modulate as per requirement, consider offering voice-over services.
#37. Design T-Shirts
There are many kids who have a knack for designing. If you are the one with this special quality, you can even start your own T-Shirt designing line. You don't need to worry about t-shirt printing and other stuff, as they are taken care of by print-in-demand merchandise companies.
#38. Write a Book
If you search Google, you will find many kids who have written popular best sellers. If you have a flair for writing and a story to share, start writing books.
#39. Artwork seller
If passionate about artwork, selling them can be a good money income opportunity for kids. You can contact artists and showcase their creations at fairs and events and make a nice side income.
#40. Fundraiser
Kids can participate in fundraising for various ventures or small events. They can help to raise money for the development of schools, cultural fairs, special events, etc.
5 Tips for Parents to Help Your Kid to Start a Business
Help him/her to choose a business idea
Encourage him about success principles of life
Help in business planning
Teach about financial planning and its importance in life
Train them in customer service and communication skills
Make them understand legal requirements
As per a Gallup poll, 80 out of 100 kids want to be their own boss. Furthermore, 40 out of 100 want to start their own business venture. It is extremely important for parents these days to educate and promote entrepreneurship to their kids. It will not only make them confident but also prepare them better for facing challenges in life in the coming days.
About the Author: 99businessideas.com led by Rupak Chakrabarty is committed to helping beginners, entrepreneurs, and small business owners in starting, managing, and growing their business. Our aim is to educate the entrepreneur on the various stages of entrepreneurship.
Share This